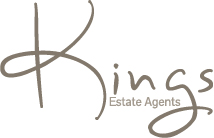 Leatherhead: 01372 940595

info@kingsofsurrey.com
Testimonials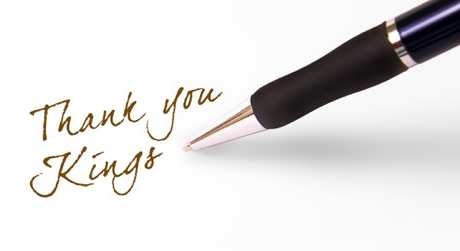 Cheryl, Leatherhead
"Karen is without any doubt an exceptional estate agent.  Not only is she highly knowledgeable and professional, she exudes style, boundless energy and a genuine caring and kind personality.  Karen will always go that extra mile in order to make sure that she is getting the very best for you.  She has integrity and honesty and manages any situation with her infectious energetic, yet calm, clear approach.  The level of communication is exemplary - whether day or night, Karen keeps you up-to-date at all times and is pro-active in dealing with solicitors, advisors, agents and even local authorities, in order to achieve the best for her clients.  Even post buying or selling, she provides you with those, 'little extras,' such as, useful websites for re-directing your post and congratulatory calls, which makes the whole process so much easier.   Indeed, Karen is far more than an estate agent, (and I have dealt with many agents!), it is like having a best friend working tirelessly on your behalf.   Thank you Karen for all you do.  Absolutely 'The Best!'."
Adrian, Fetcham
"Karen is the ultimate professional and one of the best people in the business. I have had the pleasure of working with Karen on the past and have always been impressed with her friendly and business like work ethic not to mention her attention to detail."
Michael, London
"Deciding on your next residence can be time consuming and stressful, I am sure you can all relate! Anything or anybody who can ease that process is a godsend. Karen is one of those; her confident and friendly manner immediately puts you at ease allowing you to focus on the important stuff.
I have known Karen for well over eight years now and she is a joy to be around. Her thoughts are always focused on how she can help her clients in any little way she can. I highly recommend her to anyone looking for their next property, whether to rent, buy or invest."
Peter, Farnham
"Karen is an extremely energetic, enthusiastic and engaging person to work with. She knows her job and her market extremely well, and handles everything with utter professionalism, to say she goes the extra mile for her clients is a considerable understatement...and dare I say, a very rare commodity in her profession!"
Corin, Ashtead
"Karen is an exceptional estate agent, going the extra mile to ensure her clients' complete satisfaction, and always with an infectious smile. Karen competently looks after two of our rental properties, advising on tenant suitability, documentation, rent reviews and changes in relevant legislation.
I would not hesitate to recommend Karen's expertise to anyone looking to sell, rent or buy a property in Surrey (and beyond)."
Priya & Matthew, Addlestone
"Karen was very helpful and was always there to sort out any problems. We were extremely happy with the service they provided."
Richard & Jen, Ewell
"Estate agents generally get, and in some cases, well deserve a really bad reputation for poor service. Karen 'breaks the stereotype' and I must say, her attitude and determination set her up there with the best. We presented her with a fairly complicated transaction that threw up plenty of issues, but she dealt with each one that came up with a cool, clear and professional approach. In some cases, she found herself doing other, less well experienced estate agents jobs for them as well as her own. We were kept well informed of progress and her no-nonsense approach to dealing with solicitors, other agents, mortgage advisers, lenders and anyone else I might have missed got the job done effectively and efficiently. Her tireless efforts to get us moved in a very short space of time was exemplary and both my wife and I are delighted to recommend her to anyone considering moving. Well done Karen."
Alan & Gina, Leatherhead
"Every now and again you find a perfect pearl.  We found one in Kings of Surrey.  The standard of excellence we've experienced is hard to express in words but their friendly attitude, professionalism, honesty, integrity and efficiency sets both an example for others to follow and a standard for others to strive to surpass. Personally we doubt that other companies will achieve those standards.  When, or if, we're moving home again, Kings of Surrey will be the company we will contact. We are totally amazed by the high standard of service Kings of Surrey offer.  Their professionalism, integrity, honesty, efficiency and genuine friendliness is an example that should be followed by others.  Kings of Surrey consistently work to the benefit of their clients and always go the extra mile on their behalf.  They are not Estate Agents.  They are the company that all Estate Agents should aspire to be."
Dorothy H-O, Carshalton
"My husband and I were really worried about the buying process, we had a target date and really was doubtful if we can make it or not. The whole process went really smoothly because of Karen's help. She was really hands on and she made sure to guide and inform us what was happening. We can't thank you enough!! regards!!" 25 January 2016
Linda H, Ewell
"Even though we haven't bought or rented through kings yet, they have offered a huge amount of advice and been very supportive" 24 January 2016
Chris & Jack, Leatherhead
"We both found Kings of Surrey to be professional, reasonable, and helpful. Throughout our tenancy they were always easy to contact and never made us feel like a nuisance. We would highly recommend!"
Ben Lee Baw, Leatherhead
" Great bunch of people who have looked after us and delivered a great service. Made our experience a good one and happy to help. Thank you Karen & Liz for everything x "
Dan & Nia, April 2015
"We received a brilliant service from Kings of Surrey from start to finish on our property purchase. The level of service we received consistently exceeded our expectations with help, advice and assistance from the very first time we contacted the company to the day we moved into our new home. A 1st class company, we would highly recommend Kings of Surry to anyone either selling and/or buying a property."
Mr & Mrs Wood from Crawley
"I would like to thank Kings of Surrey for selling our house in Crawley. We had been let down by the local estate agents; promising they would sell our house easily and the level of service they would give - however, once we signed up they did very little. We gave Kings a go after having excellent reports from our daughter who rented through them. It was the best thing we could have done; they supplied good quality viewers and secured a sale for us. Their service was far superior to other agents - always answering the phone and giving a really personal and caring feeling. I would recommend Kings to anyone wishing to sell their house, and don't waste time as I did with other agents, plus their charges were less than anyone else !!! Thanks to Karen and Liz for a great job, from Bob and Wendy Wood."
Steve S, Addlestone
"Thank you for all your help with everything, you've been the best estate agent I've had by a country mile!

Given my past host of landlords, I wish there was something I could criticise about Kings of Surrey, but honestly, I can't find a damned thing wrong. They've been the shining light in the darkness of bad neighbours, helping out in EVERY possible way, and going way above and beyond to ensure my partner and I enjoy the best life possible in the property we rent from them!"
Julie N, Addlestone
"I would also like to take this chance to say a really really big thankyou for all your help from the very beginning, you have been very kind and helpful and have made my first stay in rented accomodation a pleasurable experience.
Michael Dean, October 2014
"Dear Liz,

Having just returned to my home I can reflect on my nine months stay in Hill Rise Court. I have to say that from my first meeting with you and the landlord you have spared no effort to see that I had a comfortable stay.

There were a few items which needed attention and the more troublesome ones were dealt with efficiently. For me the ability to contact you at almost any time was a luxury compared with difficulties connected with my own home. Those difficulties sometimes spilled over into my tenancy but you helped me deal with them right through to my last day with you when the insurance company appeared to be so slow to act.

Your co director Karen also proved to be helpful and sympathetic to my age and circumstances. She has a nice way with her and I found her just as supportive during the recent period when she had taken over the reigns.

My only regret is that I shall no longer be able to talk to either of you and that I will truly miss. Well – maybe the occasional email? With kind regards"
Steve Franks, Leatherhead
"Hi Kings team! We just wanted to say thank you so much for making our house share over the last year a really easy and straightforward time. Really appreciated the personable and approachable way that you go about things and how you are switched on to the day to day 'stuff' of everyday life in rentals. Never had a problem and when things did arise you were always at the end of a phone or email. Would highly recommend you."
Richard Ferguson, Reigate
"Kings have been fantastic in finding me a tenant for my flat. The coordination and service was excellent with the premises being let with back to back occupancy. They organised the deposit, payment, references and move with the minimum of fuss and utmost professionalism. I would not hesitate to use them again. Thank you."
Jo & Ian Ingle, Leatherhead
"Hi Liz and Karen Thank you so much for your help with selling our 2 bedroom flat in Leatherhead. You were always extremely helpful and you made the whole experience a lot less stressful. We shall definitely use you when we move again! Thank you again for all your help. Jo and Ian Ingle"
Alex Joseph, Leatherhead
"I have just purchased a two bedroom, two bathroom apartment through Kings of Surrey and I am absolutely delighted with the service that I received. Both Karen and Liz were a pleasure to deal with and I found their warm, consultative approach to selling houses really refreshing. I would definitely recommend them highly to anyone who is considering using their services and given the opportunity, I will definitely be using them again one day."
Paul Mason, Leatherhead
"Liz, Karen and Kings have been a pleasure to deal with and very professional! I purchased a two bedroom / two bathroom flat through them in Leatherhead and although they worked for the seller ("the other side"!) they were excellent - so much so I use Kings to rent the flat out!"
Cerian Leadbetter, Leatherhead
"Liz and Karen were great in helping me buy my new flat. They were always helpful and available - they always took calls and found answers to all questions I had. They made buying flat an easy process."
Kerry Jerabek, Leatherhead
"I would like to say a massive thank you to Liz and Karen for the sale of my property. They were both amazing and always went that extra mile taking the stress of the sale out of my hands. I have never known an estate agent arrange viewings on a Saturday or Sunday evening to ensure all interested purchasers can view your home. I would recommend them to anyone looking to sell their home or even purchase a home through. I experience different estate agents on a daily basis with my job and believe me most of them are only interested in making money where as Liz and Karen also care for you as a seller or purchaser, you feel like a friend when dealing with them. A very friendly and professional experience highly recommended xxx"